DreamLearners - On-Site Visit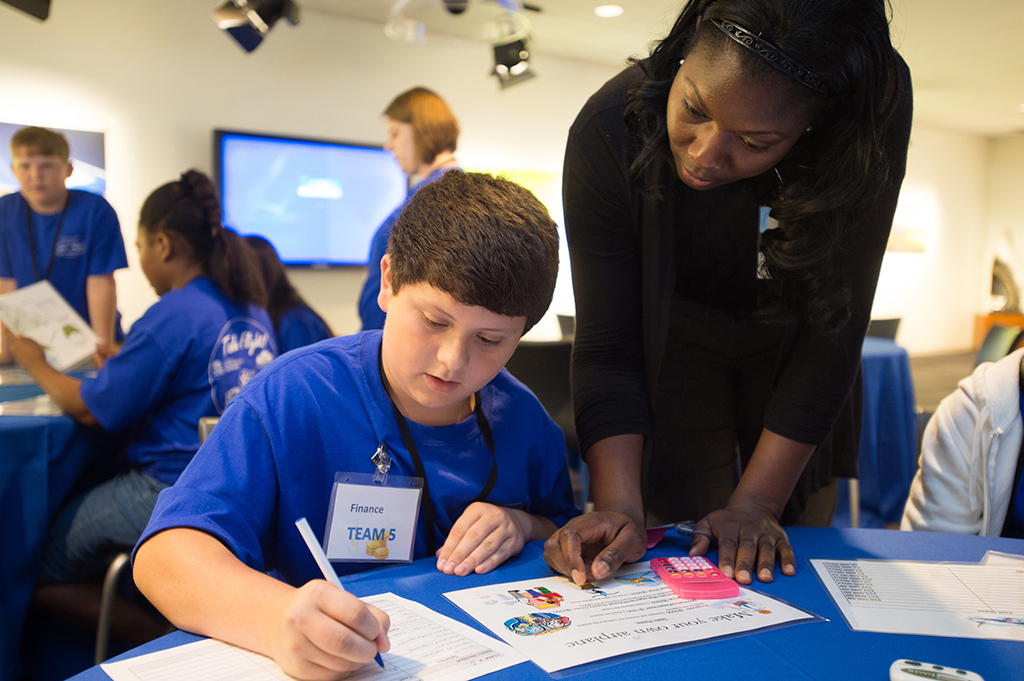 Duration: 2 Hours (approx.)
Location: North Charleston, South Carolina
Product code: PQUU8X
The mission of the DreamLearners program is to inspire future innovators through exposure to Science, Technology, Engineering and Math (STEM) and advanced manufacturing in South Carolina.
To enhance the program effectiveness and further align to South Carolina College and Career-Ready Standards (SC-CCRS), our on-site DreamLearners program will be open to 5th grade students, and students in specialized STEM based programs, across South Carolina. The program will still be open to 5th-12th graders during the summer months.
This educational site visit will include:
Introduction to the 787 Dreamliner program and our production process
Overview of aerodynamics and flight
Paper airplane team building competition - students design, build and fly a paper airplane - all on schedule and within budget
Question & Answer session with Boeing South Carolina teammates


We understand the demand for this program far exceeds our capacity and strive to reach as many students as possible. As this is an open registration process with limited dates,


There is a minimum group size of 15 (chaperones not included); maximum of 63 students per group.

We require one adult chaperone per 10 students

There is no cost to participate in the DreamLearners program.

Transportation is the responsibility of the school /organization and will be limited to three vehicles per visit.